SERVICES
NOTICE: This Site is under construction.
Contact us for a personalized quote at (276) 356-1818 or


Construction and Emergency Clean-up
Abingdon Cleaning Specialists, the post construction clean up experts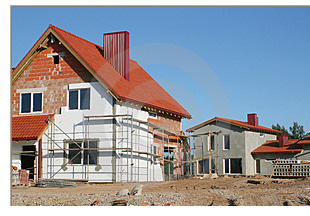 Now that you have invested so much time, money and effort into remodeling or building your new office or building we're certain you'll want its final presentation to be clean and beautiful. Don't move in until Abingdon Cleaning Specialists provides the after construction clean-up. Your office or building's debut is of utmost importance and with Abingdon Cleaning Specialists construction clean-up, the interior and exterior of your property will look clean, smell fresh and instill a sense of pride among its new occupants.
Contractors throughout the Abingdon, Marion, the Tri-Cities Area and the New River Valley have benefited from Abingdon Cleaning Specialists conscientious work to remove dirt, dust and debris that construction crews leave behind. We do the elbow grease so that you can get back to business. When we are through, your new building or office will be ready for you to occupy!
Our construction clean-up services include the following and much more:
Washing all surfaces
High dust removal from ceiling pipes, duct work, vents, light fixtures, etc.
Stain removal, scrubbing, dusting and vacuuming of all surfaces including trim work and office furniture.
Cleaning of the insides of desks and file cabinets.
Full sanitizing of kitchens and bathrooms to make them ready for your use.
Scrub floors and tiles, polish stainless steel, wipe walls and more.
Floor cleaning, waxing and buffing
Cleaning windowsills and window frames
Window and glass cleaning including scraping and etching removal
During construction we can provide a clean-up strategy that will assist the different trades to finish on time. We can also assist in creating a plan for an on-going, regular cleaning and maintenance program to keep your facility looking its best day after day, year after year.
Trust your construction clean-up to the experts at Abingdon Cleaning Specialists. For more information on our construction clean-up services please request a free estimate. Or feel free to call us at (276) 356-1818. We will be happy to answer all of your questions.