SERVICES
NOTICE: This Site is under construction.
Contact us for a personalized quote at (276) 356-1818 or


Ceramic Tile and Grout are Tough to Clean
Abingdon Cleaning Specialists, the ceramic tile restoration experts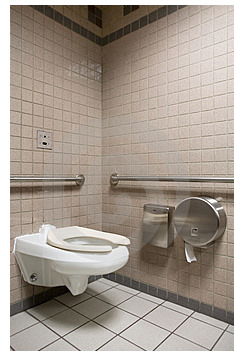 Cleaning tile can be difficult for most people. Cleaning tile on your hands and knees and or using a mop can be a terrible experience. Although this appears to work fine at first, eventually you start to notice the tile getting darker in the traffic areas. Mopping no longer gets the job done. Dirt and soil from the mop has been absorbed into the grout between the tile leaving it dull and dingy.
Next you break out the toothbrush. It's amazing what you can do with a tooth brush and several long days of tedious labor on your hands and knees. However, if you have more important things to do with your time, there is a better way.
Let Abingdon Cleaning Specialists Tile and Grout Cleaning service take one more job off your hands (and knees) with a powerful, yet safe and gentle, cleaning process. Using a specially developed tile and grout cleaning solution and high-pressure hot water rinse with a fully enclosed vacuum system, Abingdon Cleaning Specialists can restore clean and gleam to all your ceramic tile and grout surfaces - bathroom floors, showers and tubs, kitchen floors, tiled foyers and entryways, tiled halls, sunrooms, countertops, and more.
Trust your Ceramic Tile and Grout Cleaning to the experts at Abingdon Cleaning Specialists. For more information on our Ceramic Tile and Grout Cleaning services please request a free estimate. Or feel free to call us at (276) 356-1818. We will be happy to answer all of your questions.